Preview
Bootstrap Studio has a powerful feature called Preview. With it, you can open your design in multiple web browsers and devices, and every change you make within the app will be shown instantaneously everywhere. Here is how to start it:
Hit the Preview button from the Main toolbar.
In the dialog that is shown, hit Enable Preview and copy one of the URLs.
Open this URL on the devices/browsers that you wish to test. This URL is only available in your local network and can't be seen from outside.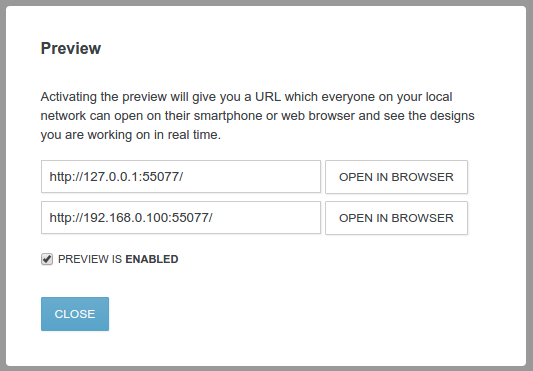 Now you can experiment with a design and test it at the same time. No need to switch to a web browser and hit the refresh button, which is a great productivity increase.
In a team setting, Preview is a great tool for collecting feedback from colleagues.