# Previewing
With the Preview feature, you can open your design in multiple web browsers and devices on the local network. Every change you make within the app will be shown instantaneously everywhere.
To start, hit the Preview button from the Main toolbar or press the Ctrl/Cmd + I keyboard shortcut.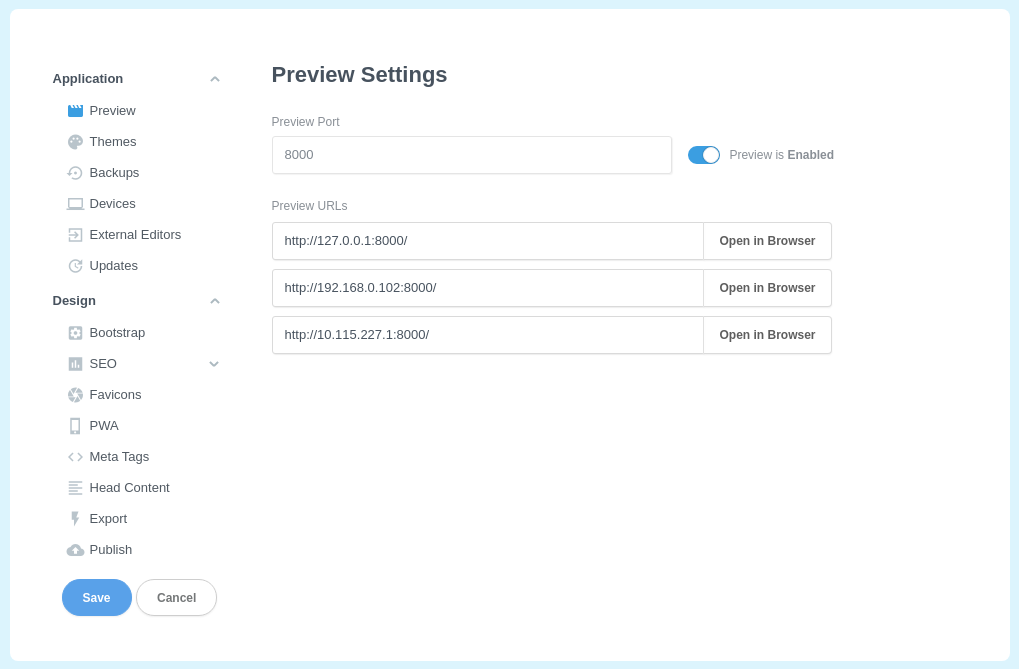 In this dialog, activate the preview switch and click Open In Browser. You will see your design in fully functional form. Making changes within the app will be reflected in the Preview automatically - there is even no need to hit the browser refresh button.
Previews are available in your local network and will work on any device or browser you wish to test by sharing the URL.
Note
The pages from the Preview feature can't be seen from the wider internet. Only people in your local network who have the correct URL can see them. If you wish your design to be seen by everyone, you can Publish it online.