Meta tags are a way to declare pieces of information related to your website. These tags are placed in the <head> section of HTML pages, and can declare properties like description, keywords, social info and more.
Adding Meta Tags
Bootstrap Studio gives you a powerful interface for defining meta tags. Click on the Settings button in the main menu, and choose the Meta tags screen. Then click the Add meta button.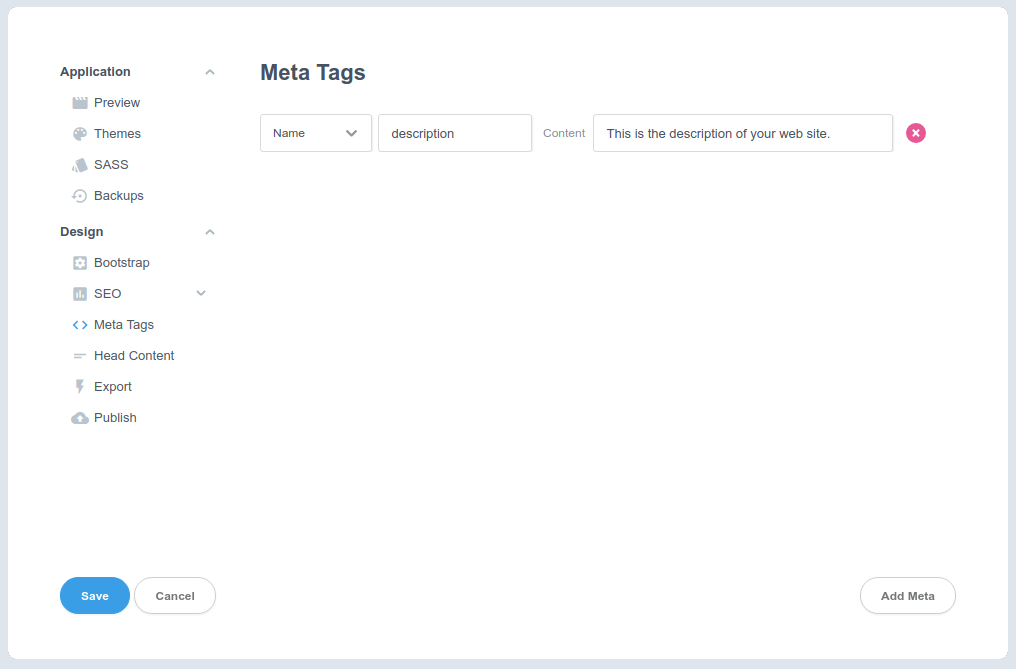 When you add meta tags from this dialog, they will be included in all pages. If you want to add a tag only to a single page, you can use the Page Settings dialog, accessible by right clicking the page in the Design panel.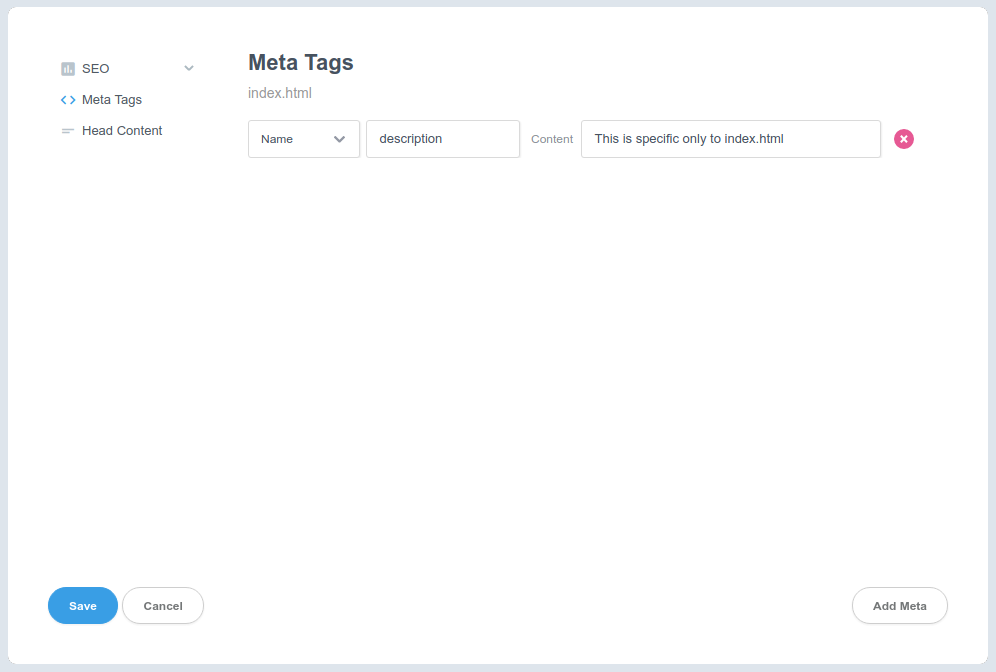 Adding Custom Head Content
Sometimes you need to place specific code in the <head> of your pages. This can be useful for including analytics tracking codes, scripts, styles or fonts. In Bootstrap Studio, you can do this from the Head Content section in the Design Settings dialog.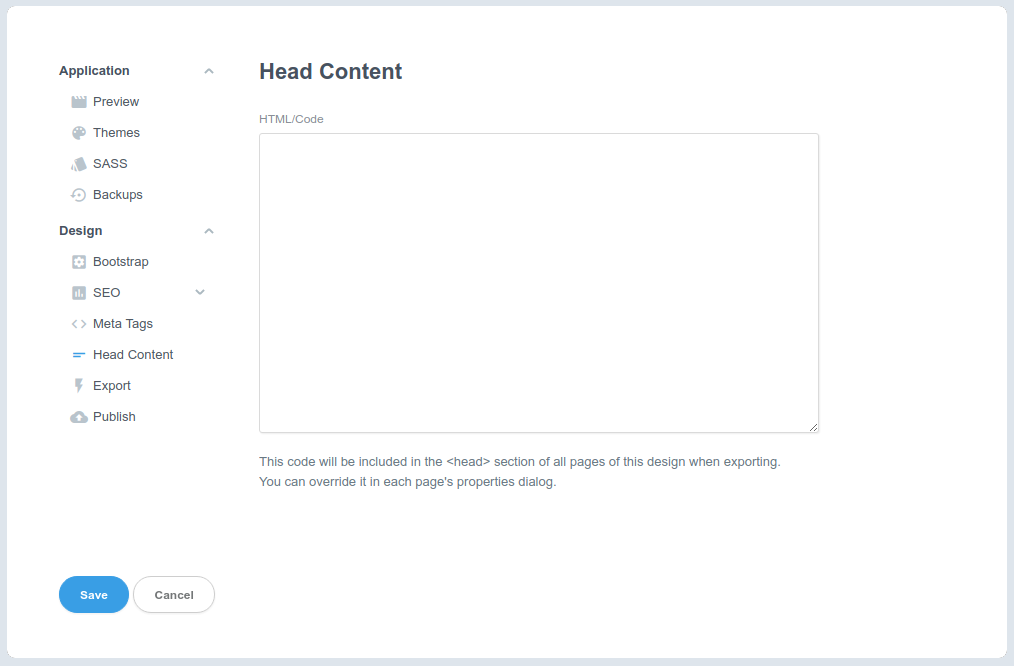 As with meta tags, you can also define head content that is specific to your pages from the Page Properties dialog.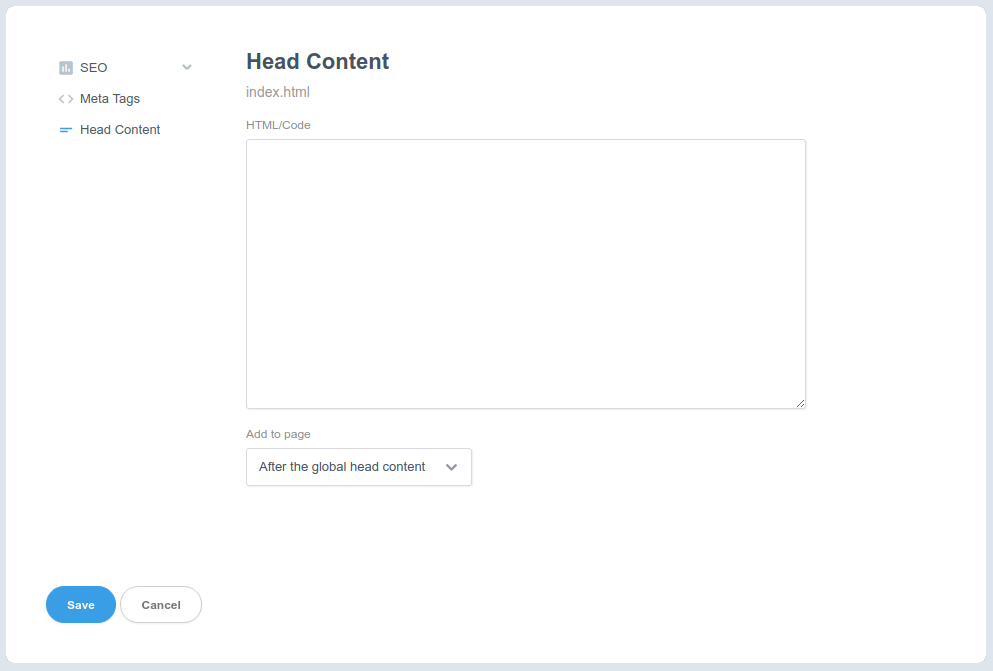 Here you have the options to replace the design-level head content, add the page content after or before it. This gives you full control for every single page.