Bootstrap Studio comes with a number of alternative themes that you can select for your design. You can also import a fully customized version of Bootstrap and use it in the app.
Built-in Themes
To select a different theme for your design, you need to open the Settings dialog and choose a different theme from the dropdown. This will change the colors and look of feel things like navbars, buttons, cards and more.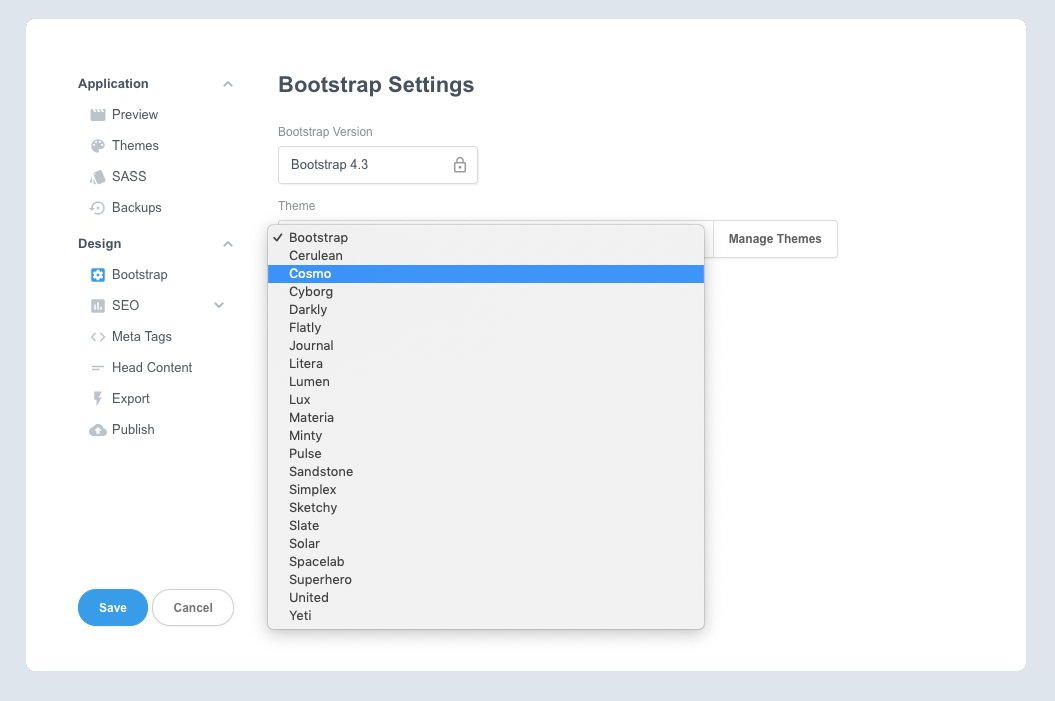 Custom Themes
Bootstrap Studio also supports importing customized versions of the Bootstrap framework. If you are familiar with SASS, you can compile your own version of Bootstrap with all variable overrides that you need.
To import the compiled CSS file of your theme, open the Settings dialog and click the Manage Themes button. There you can import your theme and it will show up in the themes dropdown, alongside the built-in ones.
Note: Only CSS files are supported as custom themes. Each theme file must contain the full Bootstrap framework. You can see some examples at bootswatch.