Bootstrap Studio takes automatic backups of your designs every few minutes. This can prove indispensible for restoring earlier versions of your designs or when recovering from a malfunction.
Backup Dialog
To see all your available backups, select the File > Backups menu. This will open the Backups dialog, which lists all your available backups, gives you instant search and the ability to restore the design with a single click.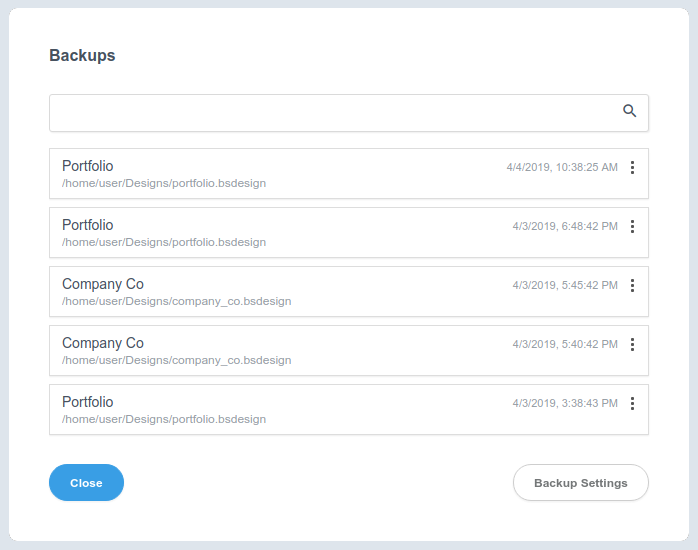 To restore your design, click the three dots on the right of the backup, and choose Restore.
Backup Settings
Frequency, retention and location of backups is configured from the Settings > Backups section. If you have hard disk space to spare, you can choose to have more than the default number of backups retained.